More About
Limited Edition Black Bullet 2.0 !
1. BULLET 2.0 - TRUE WIRELESS FREEDOM IS HERE
The World's Smallest Stereo Earbuds. Now in STEREO.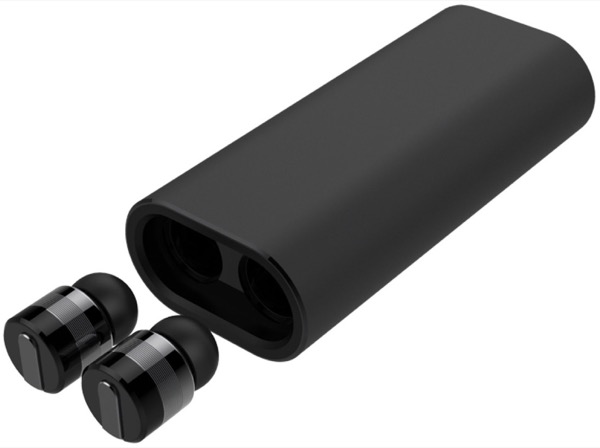 2. Two BULLET Bluetooth 5.0 STEREO Earbuds
Ergonomic comfort design. Make calls and listen to music.
-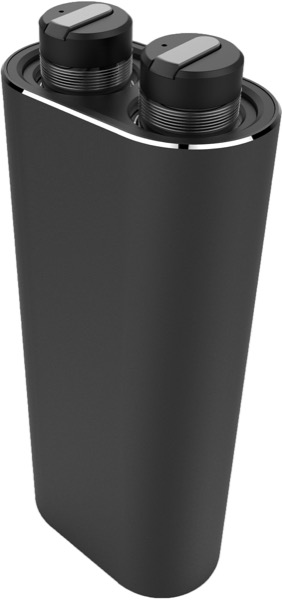 3. Magnetized Earbud Slots so they don't fall out
Designed so you won't lose them.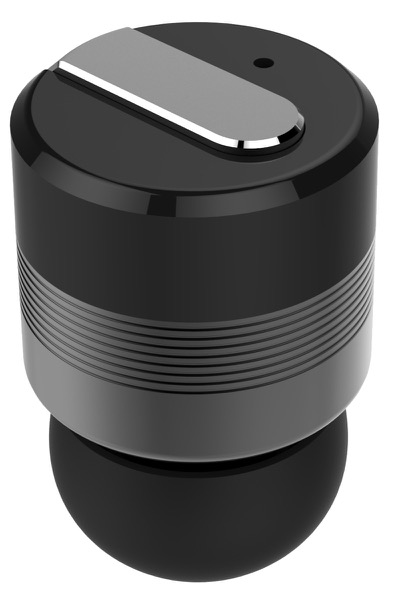 4. Crystal Clear Sound. CVC Active Noise Reduction + Echo Cancellation Built-in
Microphone. Sleek, modern design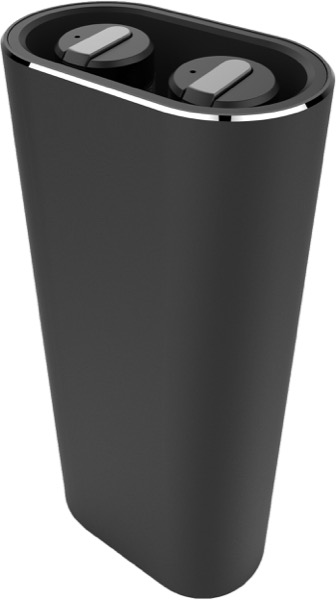 5. State-of-the-Art Design. Ultra slim profile, ultra lightweight earbuds
Just place them inside the Case to charge. Weighs only 4.7g.
-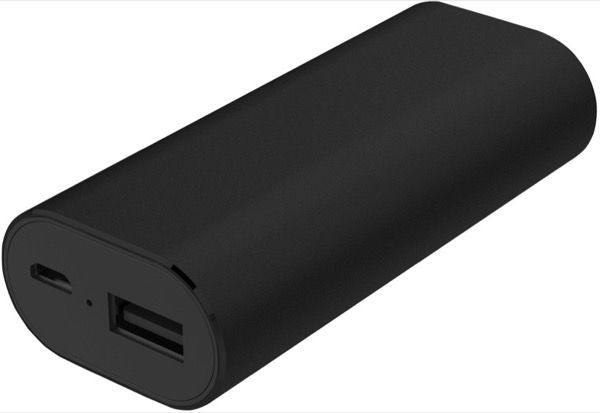 6. High Capacity 2100mAh Charging Case. Provides up to 12X full charge

Recessing Earbuds for safety and protection
What makes us better?
We have the smallest and most lightweight True Wireless earbuds ever which enable you to live tangle-free. Our charging case has a sleek and slim design that acts as a charging capsule and storage case for the earbud so you are not always looking to plug it in, and can easily take them on the go. Our design is the sleekest and most aesthetically pleasing on the market, and the most stealth for making calls or listening to music discreetly. They are ergonomic and comfortable to wear for long periods of time, and completely free of any cumbersome wires whatsoever. The Bullet can slip comfortably into your pocket or purse and you won't even know its there, even when you're wearing it.
There are a lot of cumbersome, uncomfortable and heavy over the ear headset earmuffs on the market, but not everyone has a head the size of LeBron's to support them. Women in particular don't enjoy wearing over the ear headphones because they mess up your hair, mess up your make-up, and are just too big to wear comfortably for an extended period of time. Other Bluetooth earbuds are not "True Wireless", meaning there is still a wire that connects the earbuds together that can still get tangled. Our Bullet series of headsets are all "True Wireless" and eliminate the wires altogether for tangle-free enjoyment.
-
Features:
2 True Wireless Stereo Earbuds

Latest Bluetooth V5.0

Make Calls + Listen to Music

CVC Active Noise Suppression + Echo Cancellation

Ultra lightweight 4.7g

Ergonomic Comfort Design

Rechargeable Charging Case provides 12X charge

Built in Microphone

Talk/Music Time: 3 Hrs. x 12 (with Charge Capsule)

Charging time: 1.5 Hrs.

Standby time: 300 Hrs.